Pre Beta
Automate & simplify your film production.
Get Started
Before CrewFixer: Numerous forms, tables, paper documents. Chasing people. Copy pasting data. Losing data, time and your nerves.
After CrewFixer: Automated forms and reminders. All information in one single place. Saving time and resources. Reducing waste. Providing better services.
Collect data from your crew
Chasing your crew to collect all the necessary information and constantly copy pasting data from one place to another?
Basic contact information

Agreements with NDA and GDPR

COVID certificates

Meal choices for every day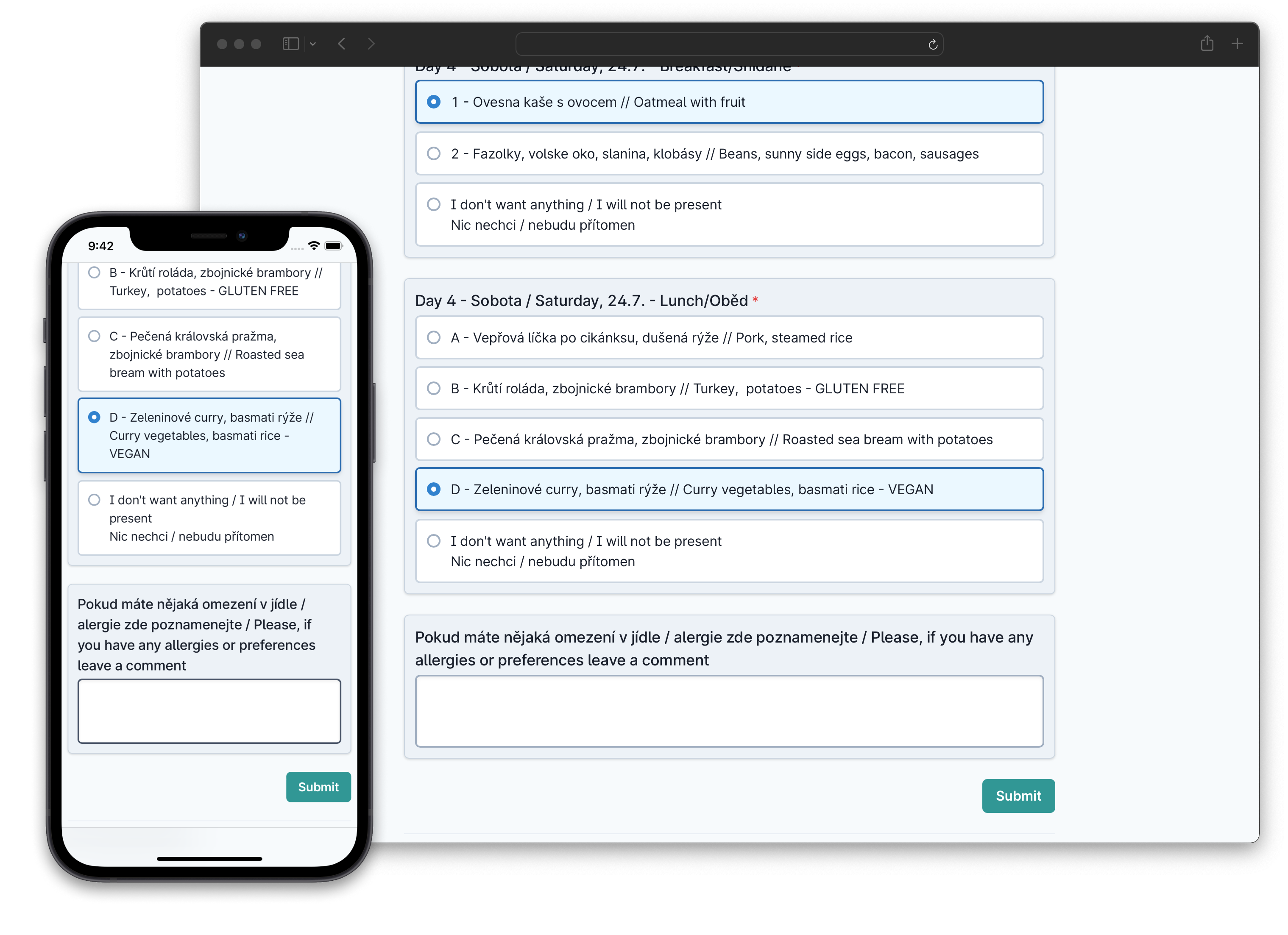 Send forms to all your crew
Use your personal email to send links to forms. Your crew will spend less time chasing forms in SPAM folder.
Use your existing email address

Send links using SMS, Whatsapp, ...

No more chasing for emails in SPAM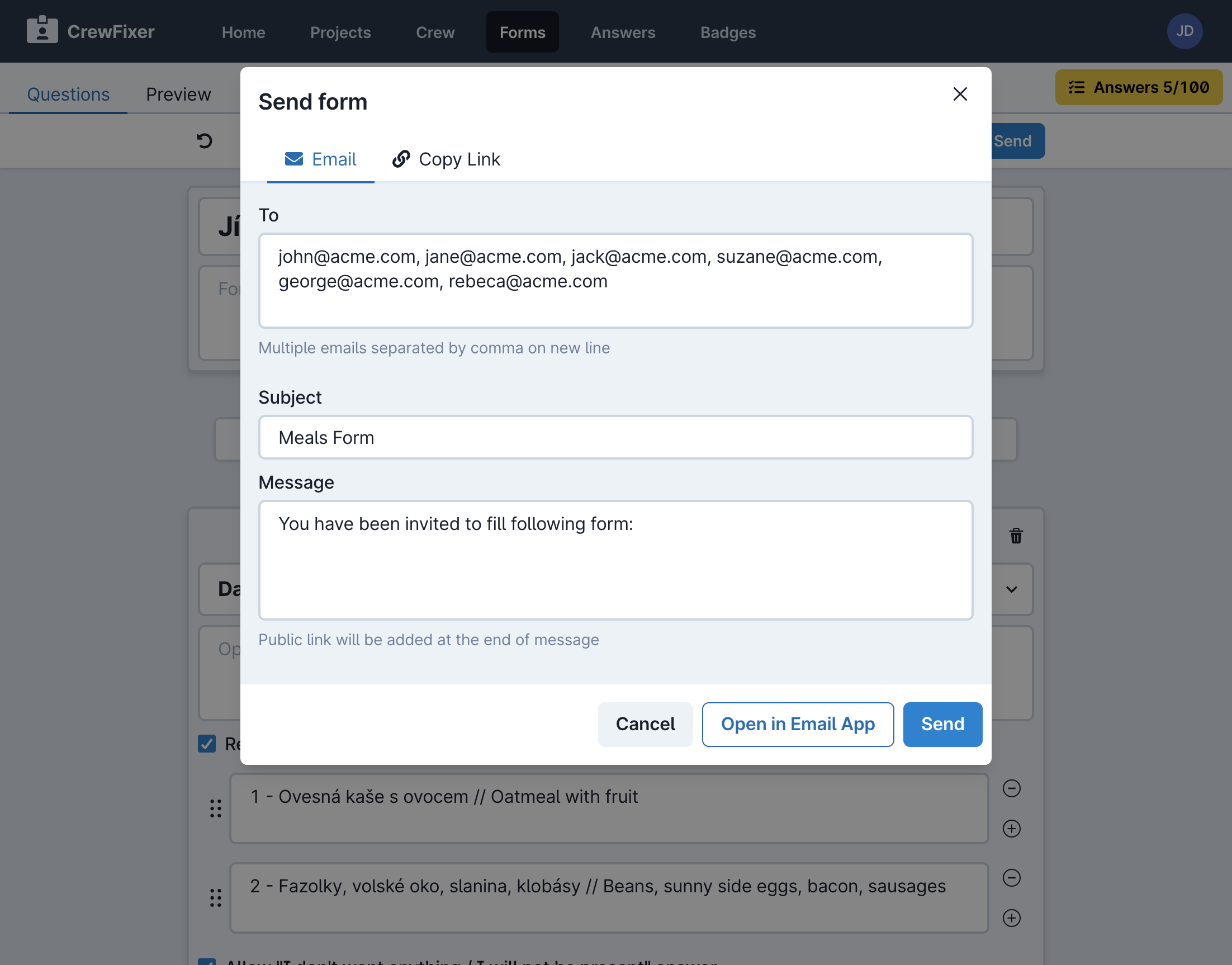 Collect answers in one single place
Keep track of all responses in automatically updated lists
Edit or correct information if needed

Filter data based on Names, Job Titles, Departments etc.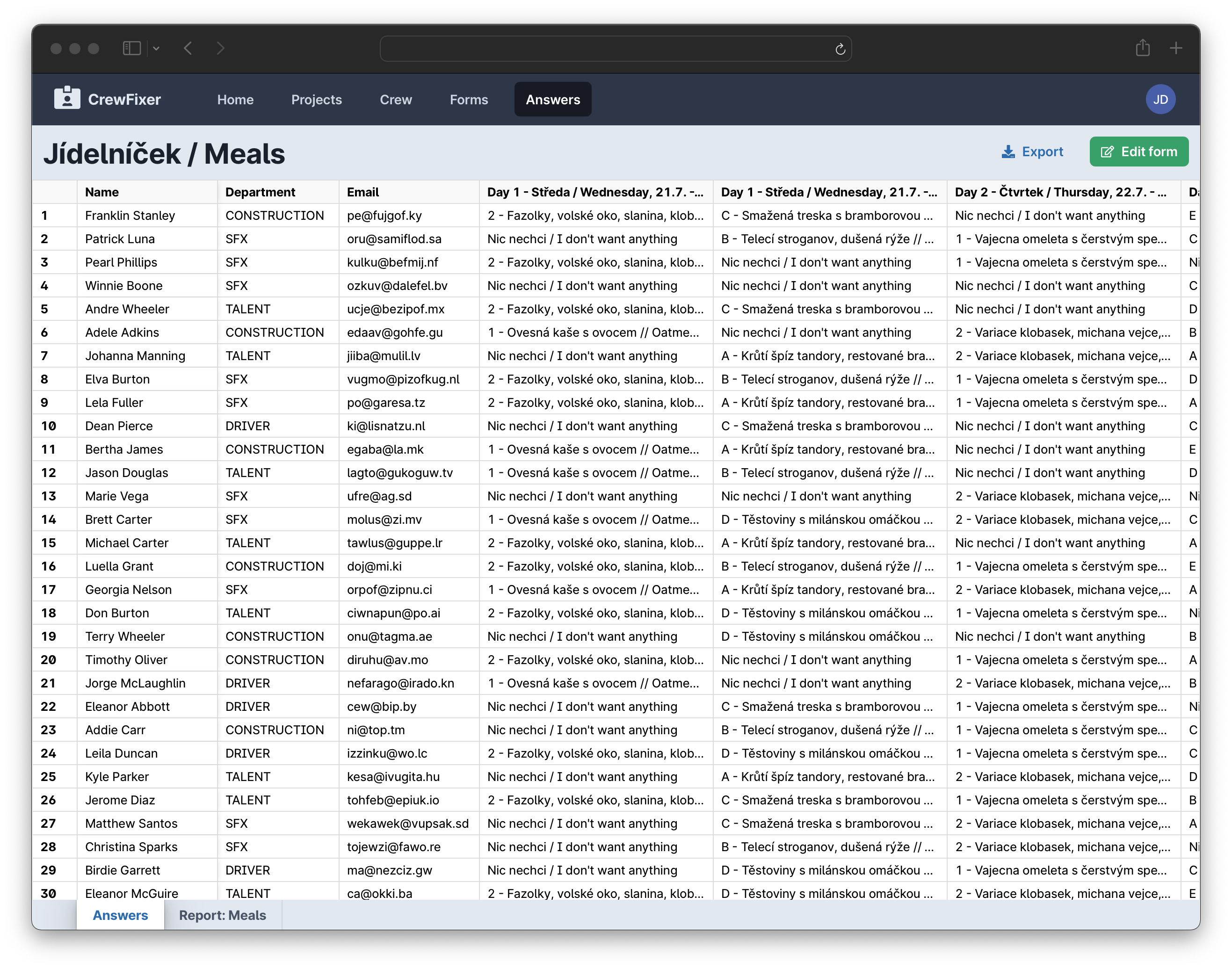 Create reports and overviews
Review answers in summarized reports
Get overview picture of final counts

Share outputs with your suppliers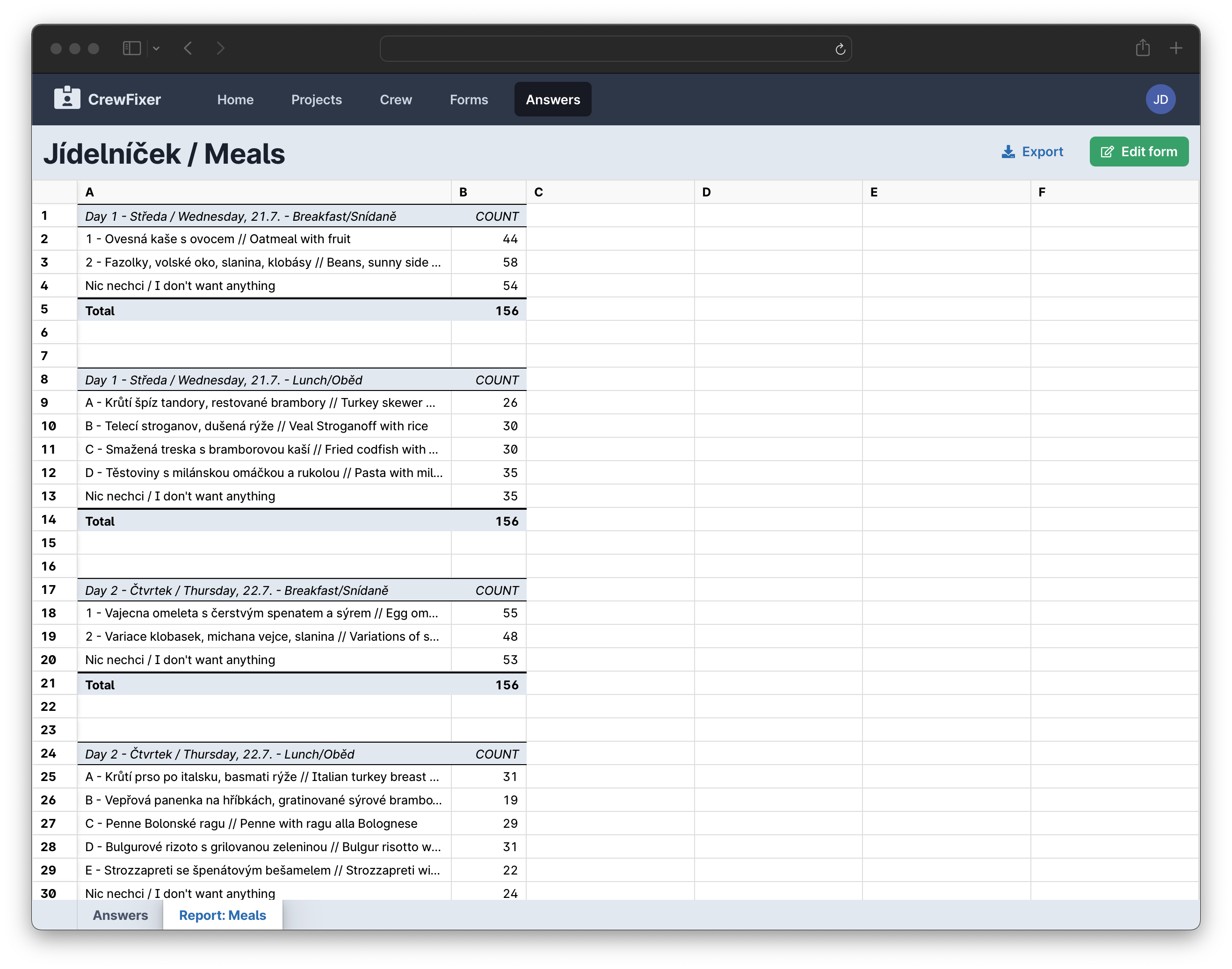 Create and print badges
Create personalized badges with QR codes from your response list
Customize look and feel of badges

Print multiple badges on one page with easy cut marks

QR code can be used in CrewFixer Meals App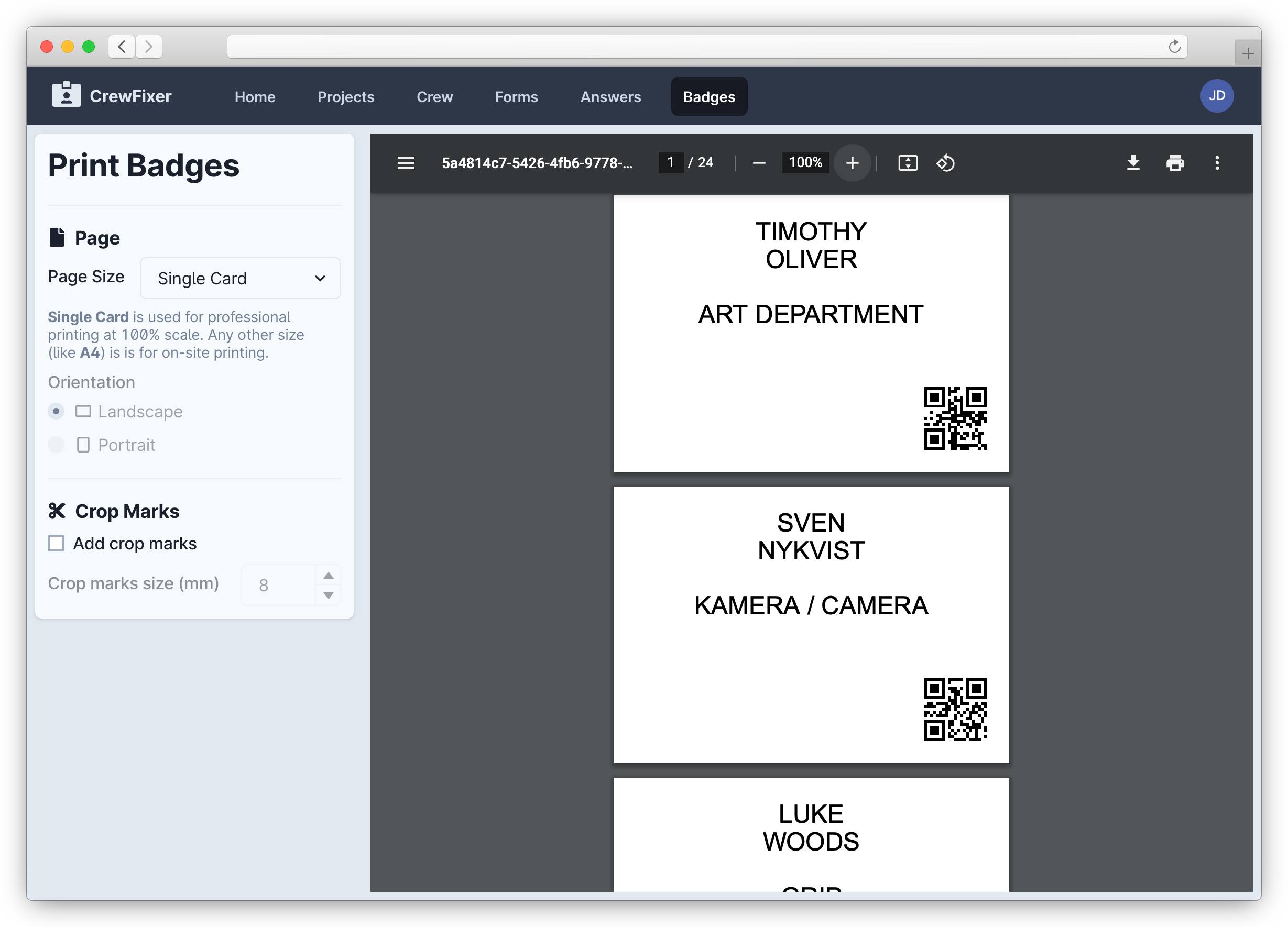 Scan badges with CrewFixer Meal App
Use iOS or Android tablet to scan QR codes on badges. Based on QR code CrewFixer Meal App will tell you what meal should be served to your crew.
Scan badge QR code with tablet

Display the selected options for the specific date

Distribute food according to previous selection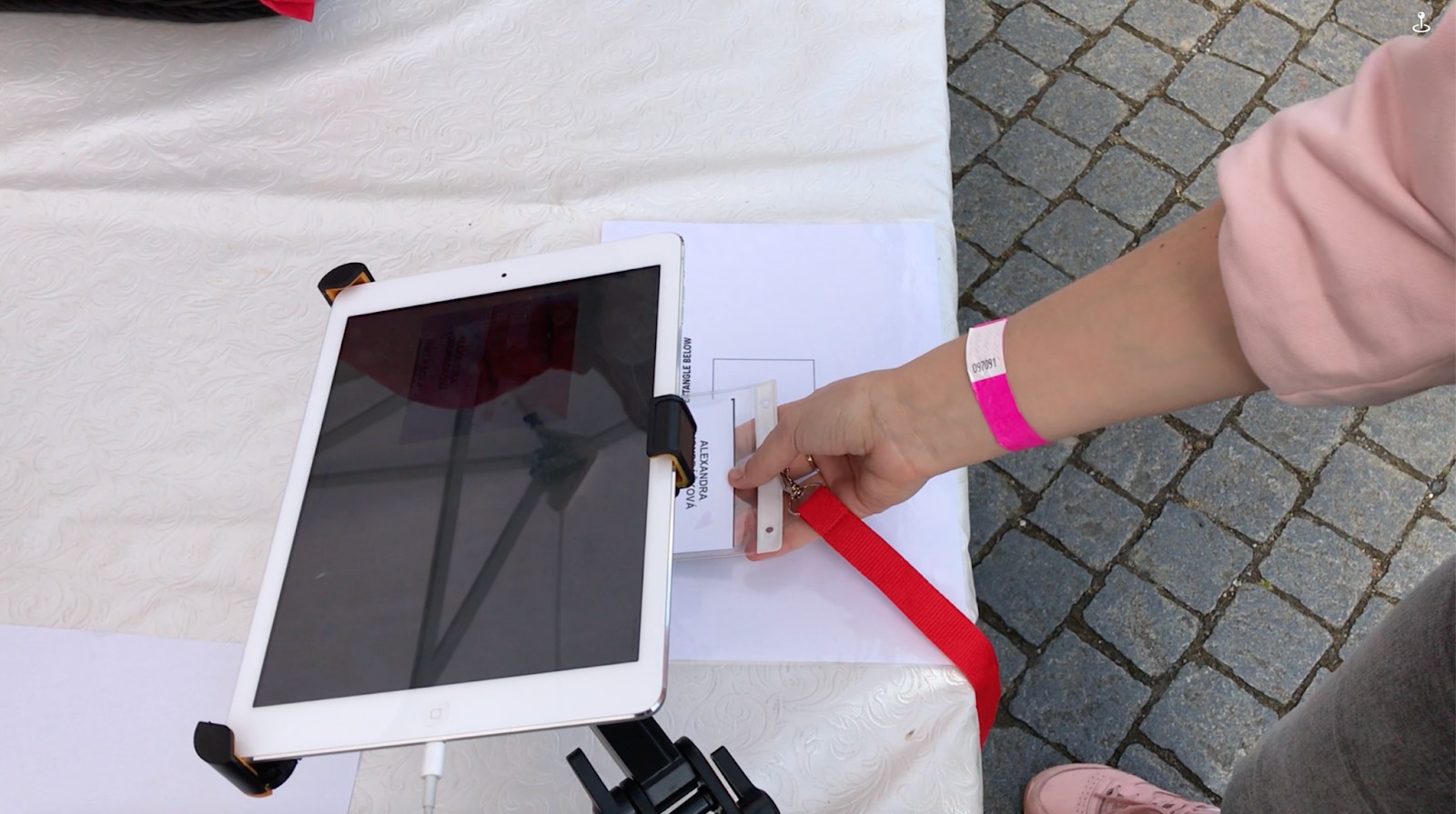 Manage multiple projects at the same time
See all of your project at the Home screen
Create new projects

Get invitation to collaborate on projects of others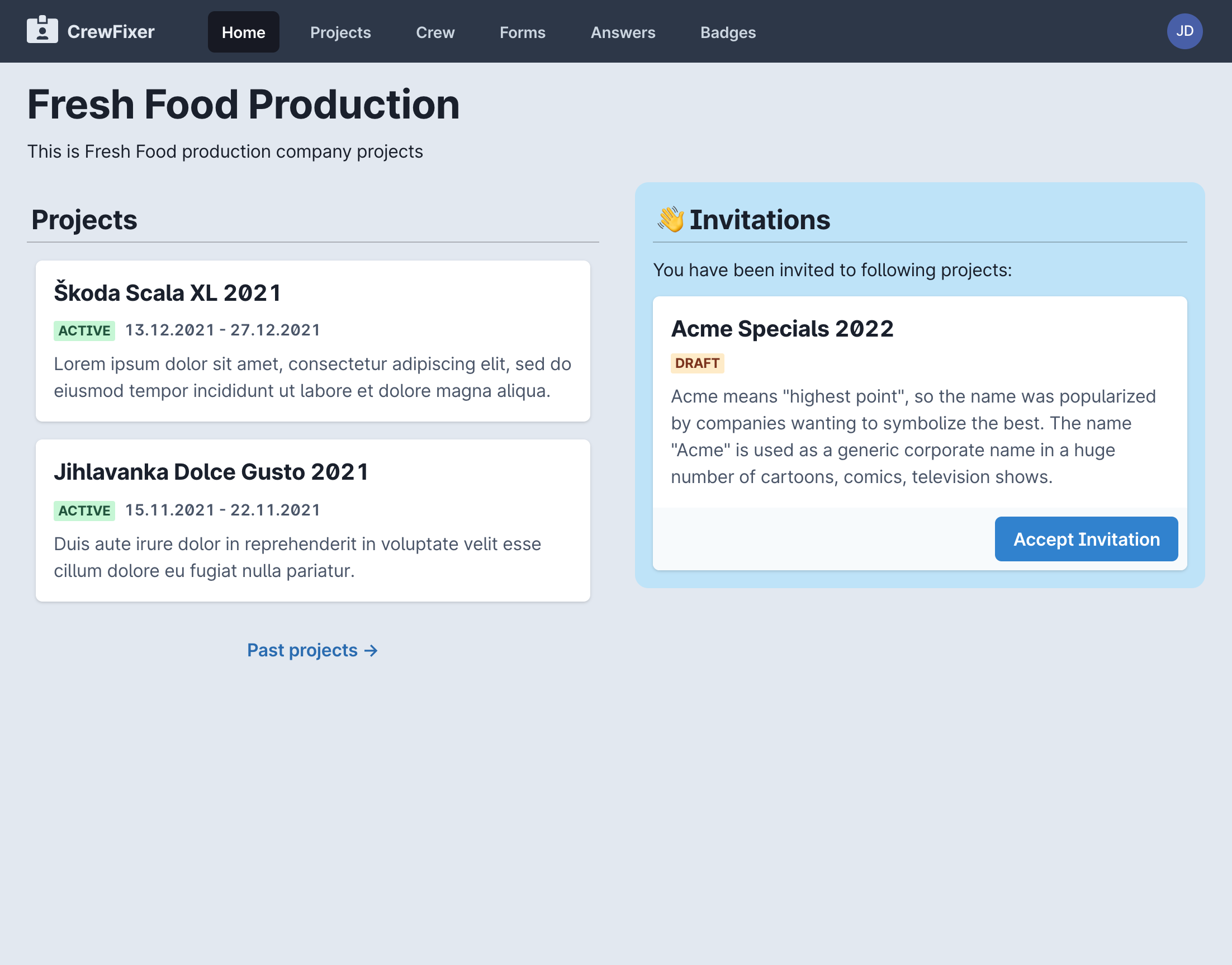 See project overview
See your forms, answers and badges associated with the specific project.